Professional
Simulation Modeling from CAD Data

All features included in +Essentials
Design and simulate realistic manufacturing applications with user-friendly modeling features. Create 3D geometries from scratch, import existing CAD data, or modify existing components from your library and transform them into simulation-ready models.
Visual Components Professional is our component creation solution. It provides tools for defining and creating your own components to simulate in our 3D environment.
Component Modelling
With our powerful component modeling tool, you can bring CAD files to life. With Visual Components Professional, you can customize the building blocks of components as you wish. You can add kinematic structures and functional behaviors to externally imported CAD models, make modifications to the feature details of existing models, and create your own personalized component library. Using modeling operations, you can modify CAD geometries for more advanced simulation use cases, including creating intersections, assemblies, and subtractions of CAD models.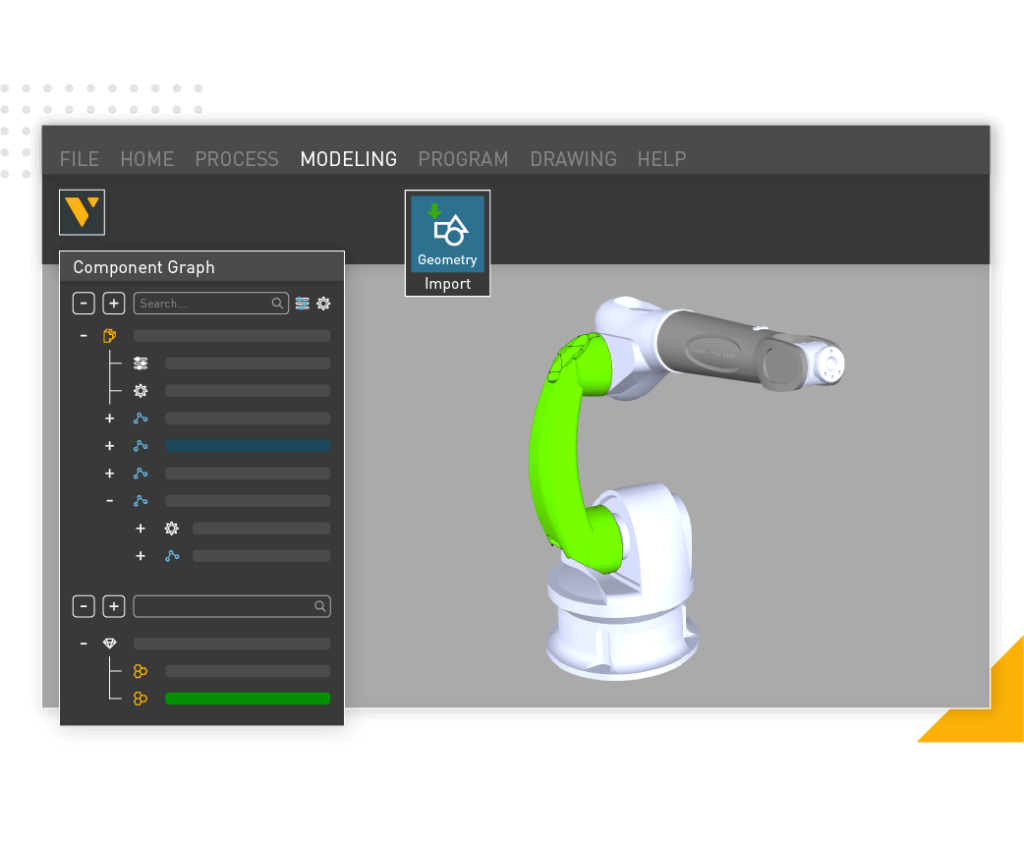 ---
Wizards
You can create components more easily and quickly for the Visual Components world. Component modeling wizards optimize the component development process by taking simple inputs from you and automatically configuring component behaviors. You can save time in modeling many standard component types, and integrate your CAD files into the 3D environment more rapidly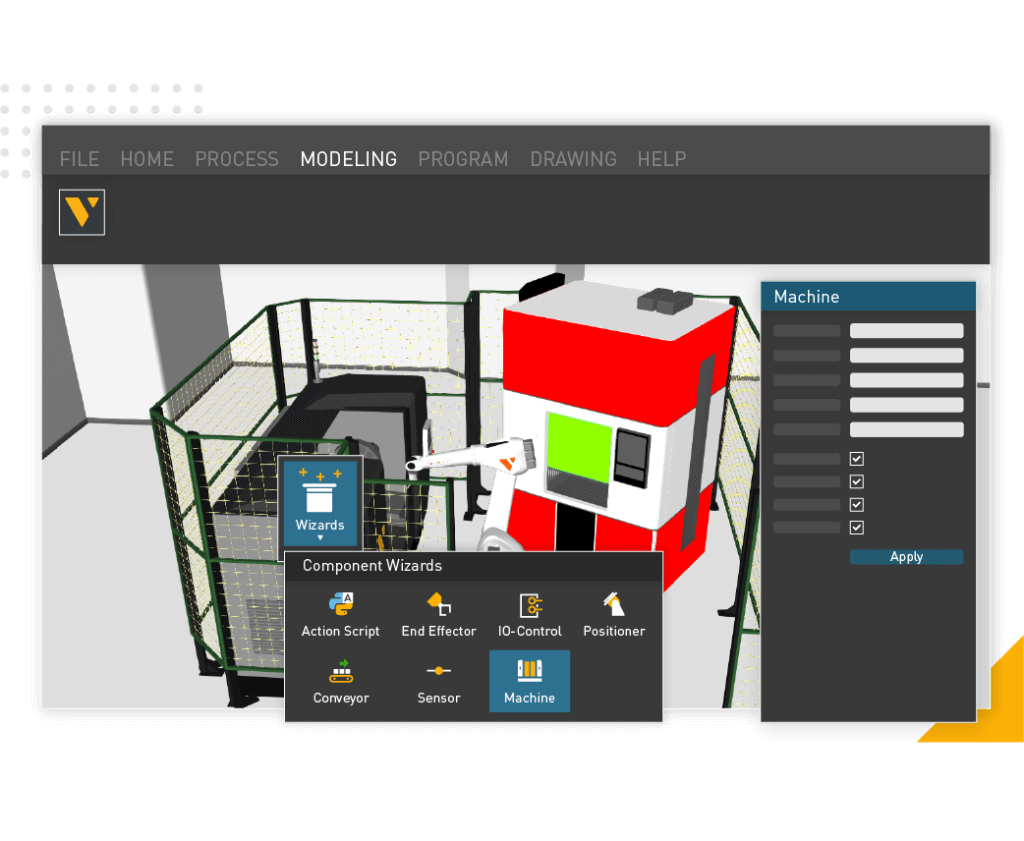 ---
Simplification of Geometry
You can reduce the file size and improve simulation performance by simplifying your models and removing unnecessary details.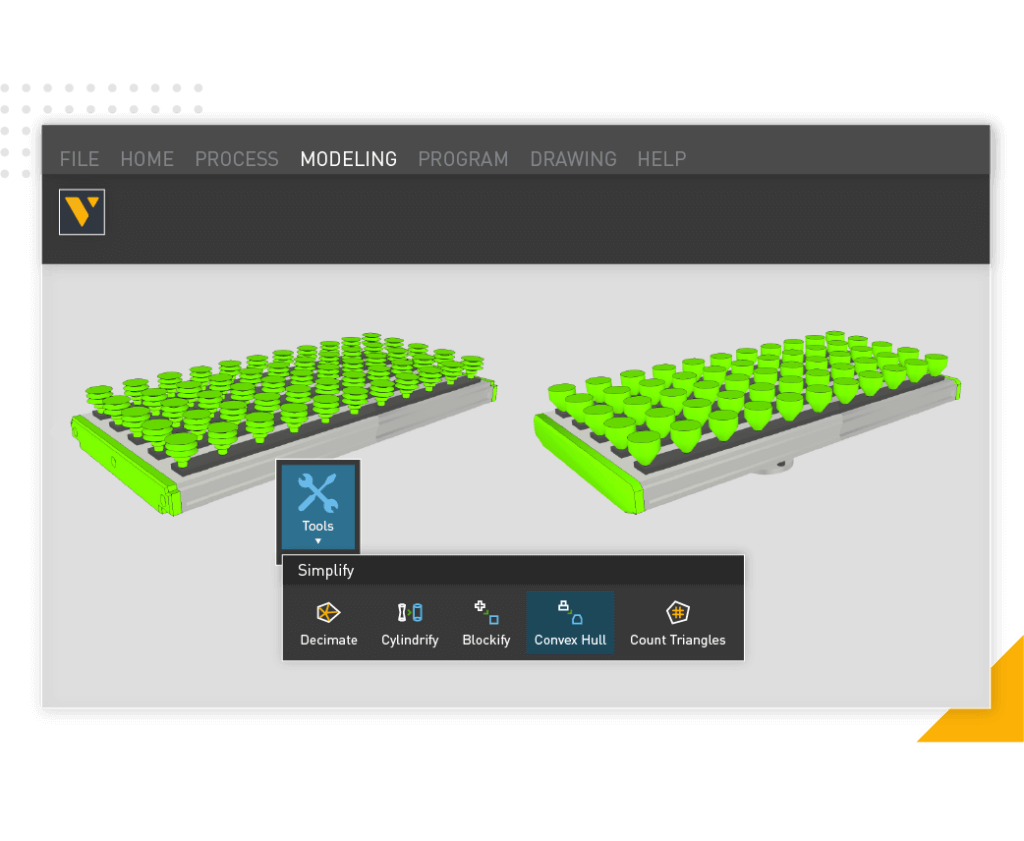 ---
Basic CAD
You can create new 3D geometries using the modeling tool and make adjustments to imported CAD files within the system. We have developed a range of tools for creating, editing, and customizing solid shapes and structures. With these tools, you can quickly update your 3D geometries directly within the product.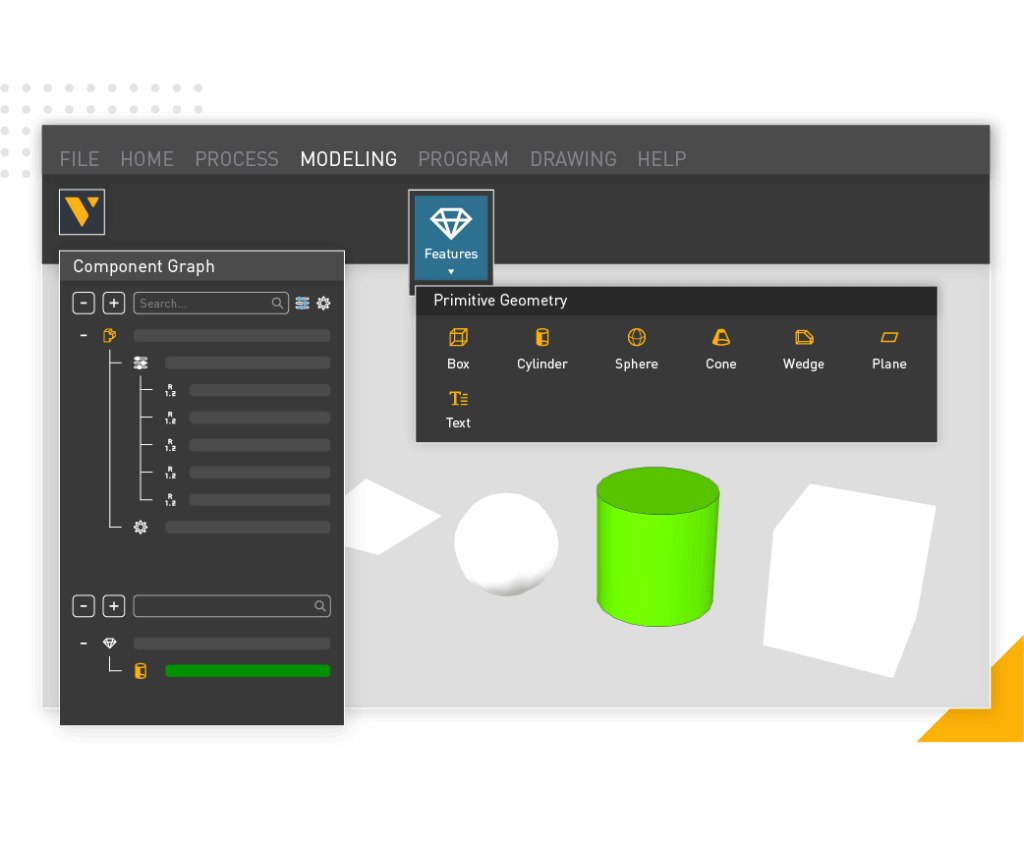 ---
Find the product you need!
With Visual Components, you can rapidly design and present your production solutions, or choose to have a platform that enhances your offline programming applications. Explore our 3D simulation family to find the solution that suits your needs.