Delofi Planner
Delfoi Planner is a web-based, user-friendly, and visually precise load solution. It helps shorten production preparation times and enhances productivity and delivery reliability. Besides improving the transparency and real-timeliness of operations, it also simplifies change management.
Delfoi Planner APS
Delfoi Planner APS enables capacity-limited planning and quick changes in plans. Scheduled plans can be visualized, showing material shortages, delays, or job progress.
Scheduled job lists can be sent to production and, in turn, real-time information from the shop floor to production planning. You can create your sales forecasts, transmit confirmed information about production dates and start times to sales.
The production planner can download orders from the ERP system or create them within the Delfoi Planner application. Orders can be automatically scheduled or drag-and-dropped onto the Gantt screen. Users can modify or reschedule everything according to the order and optimize a part or the entire plan. The planning considers machine capacity, personnel needs, employee skills, and shift models. Additionally, it ensures the availability of materials and components.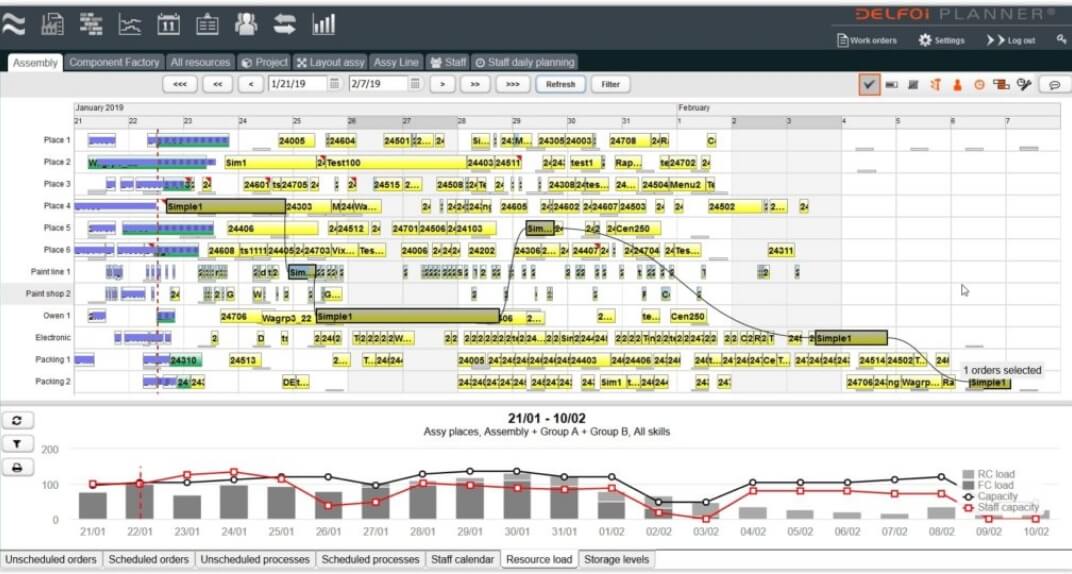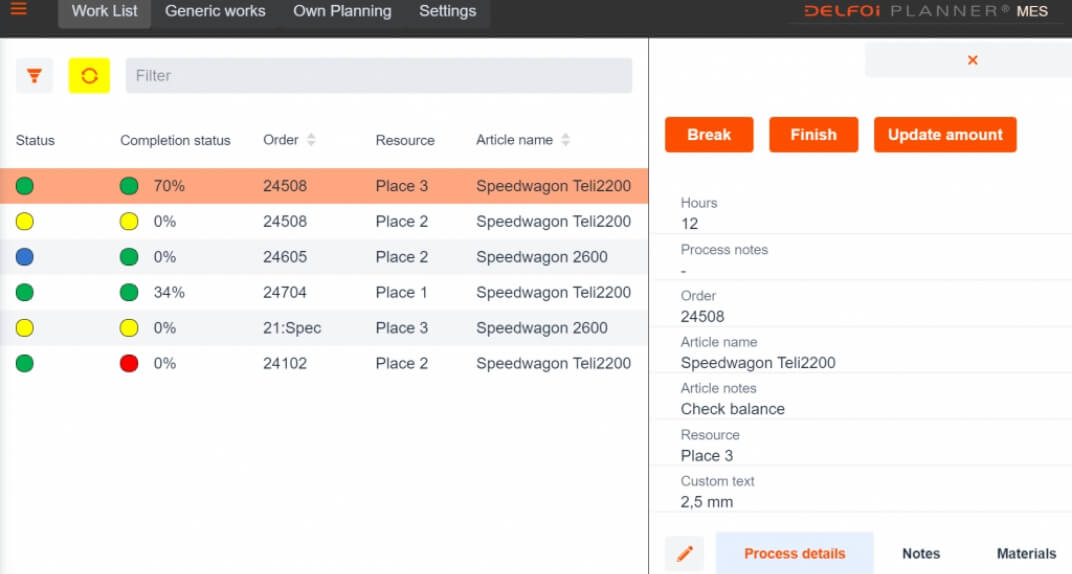 Delfoi Planner MES
Delfoi Planner MES offers companies an opportunity for real-time tracking and control of operations. Through the Delfoi MES user interface, users can confirm the status and completion of tasks anytime, anywhere. The step-by-step prepared lists include work instructions, notes, and quality records.
The Delfoi MES user interface also works directly on smartphones and tablets, supporting operating systems such as Android, Windows, and iOS.
Planned step-by-step work lists
Initiating, completing, and pausing work flow stages
Recording work hours and completion rates
Foreman comments and correction possibility
Quality and deviation records per phase, order, or process
Product and order-specific reporting
Delfoi Planner SOP
The Delfoi Planner SOP planning module enables the capacity planning for forecasted orders and projected estimates. Demand scenarios can be read into the system or manually input, allowing the creation of production plans accordingly. The capacity for projected estimates is calculated based on probability percentages. The timing of forecasted orders can be easily managed in a Gantt view. Resource utilization rates and bottlenecks can be readily examined and analyzed from both order and resource perspectives.
Projected estimates and forecast plans can be flexibly integrated into different systems through the Delfoi Planner REST interface.