Digital Factory Design
WHY SMART FACTORY?
Due to increasing competitive conditions, the manufacturing sector in Turkey is required to rapidly adapt to digital transformation. This transformation demands the utilization of smarter and innovative technologies to enhance innovation, efficiency, and quality. ONO Technology steps in precisely at this point, offering companies a service that utilizes digital simulations in their production processes, enabling them to enhance operational efficiency and profitability. Our software solutions, used for the design, simulation, and optimization of digital factories – which form the foundation of Industry 4.0 – result in a significant increase in efficiency within the production processes.
HOW?
Businesses aiming to lead in digital transformation can acquire our software solutions with less impact on their budgets and start benefiting immediately by utilizing supports from institutions like TÜBİTAK, Turquality, and KOSGEB.
Three-dimensional layout optimization

Value stream mapping and simulation

Virtual reality, APS, ERP, MES integration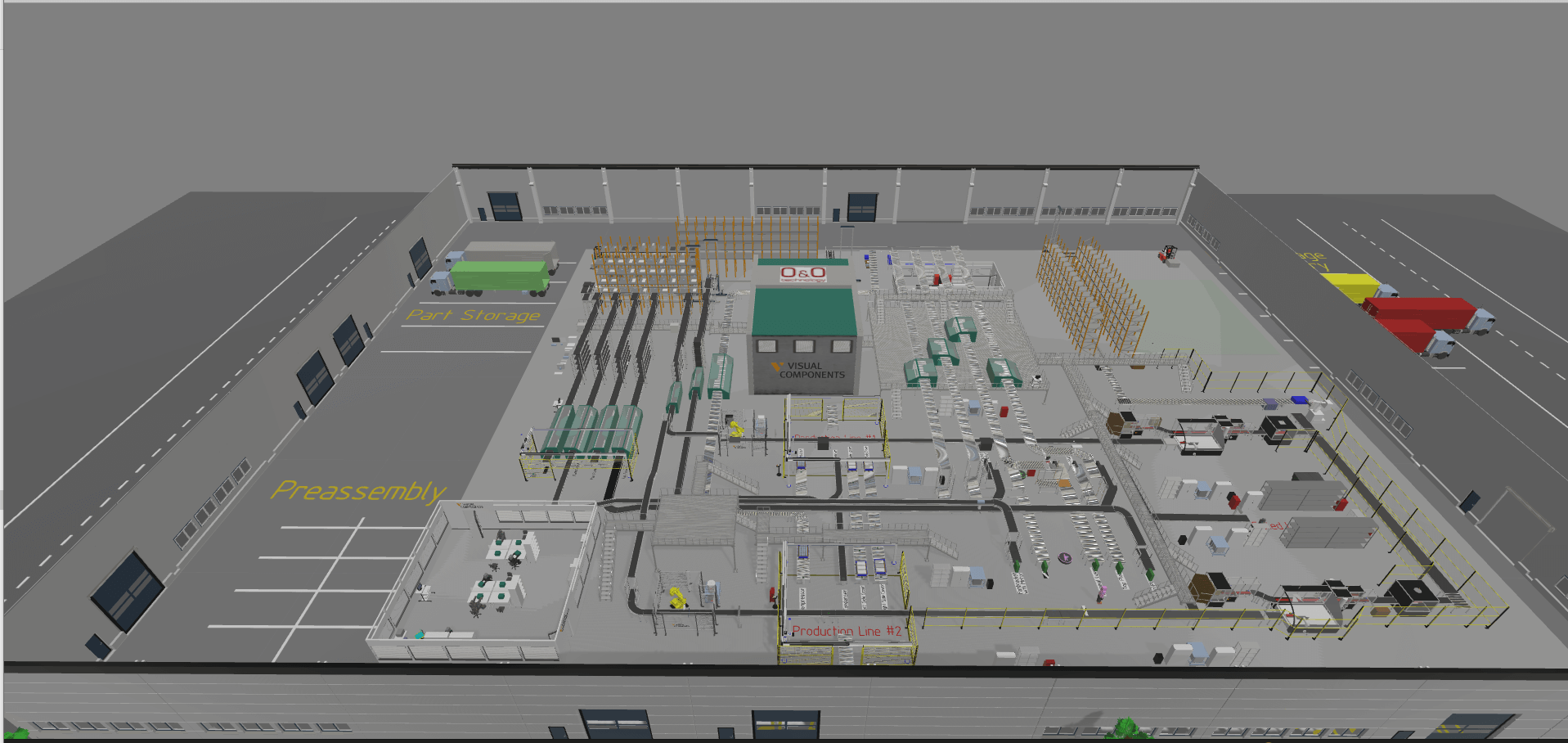 Smart Planning Tools for Industry 4.0
Our advanced planning and scheduling systems enable manufacturing companies across various industries to achieve smooth order flow with shorter delivery times and ongoing cost optimization.
Gains from Digital Factory Design and Manufacturing Simulation
In today's context, manufacturers are required to meet market expectations by producing fast, customized, and cost-effective products. Factory simulation, which can be referred to as Smart Factory, offers the opportunity to create the concept of unmanned production in a virtual environment and test it through statistical outputs.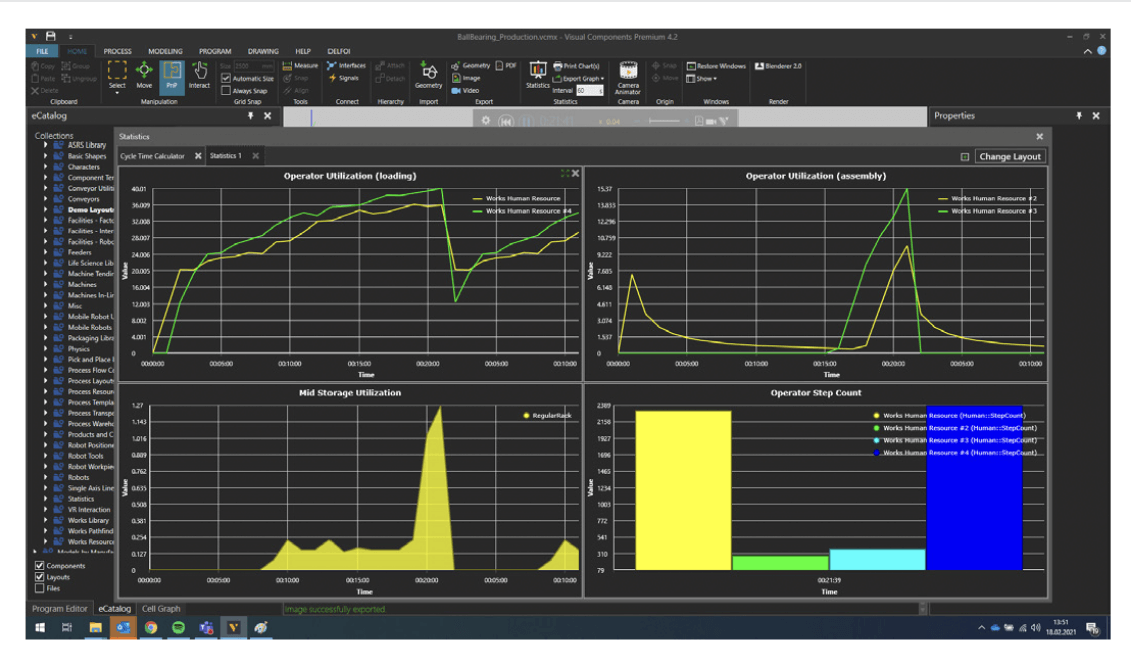 Maximizing the Benefits of Industrial 4.0 Automation Investments in Production by Testing them Digitally

Enabling Optimization Efforts and Bottleneck Analysis by Digitizing Existing Production Lines

Performing ROI (Return on Investment) Calculations by Preventing Faulty or Unnecessary Investments through Robotic and Automation Simulation

Comparing Challenging Production Outputs through Different Scenario Trials for Hard-to-Predict Results

Optimizing Stocks and Intermediate Stock Points to Ensure the Most Efficient Utilization of Factory Space