Premium
With Visual Components Premium, you can perform end-to-end simulation of your production seamlessly. Virtualize your factory with advanced features for robotics and virtual commissioning applications, in addition to everything offered in Essentials and Professional.
Advanced virtual commissioning
Advanced robot programming
Interaction and VR
All features included in Essentials
All features included in Professionalr
Advanced Virtual Commissioning
Connect your programs with a variety of physical and virtual controllers to visualize, detect, validate, and enhance virtual commissioning possibilities with robust visuals.
KUKA OLP Solution

ABB Robot Connection

Siemens S7 – PLC Connection

Winmod and SIMIT

FBX Output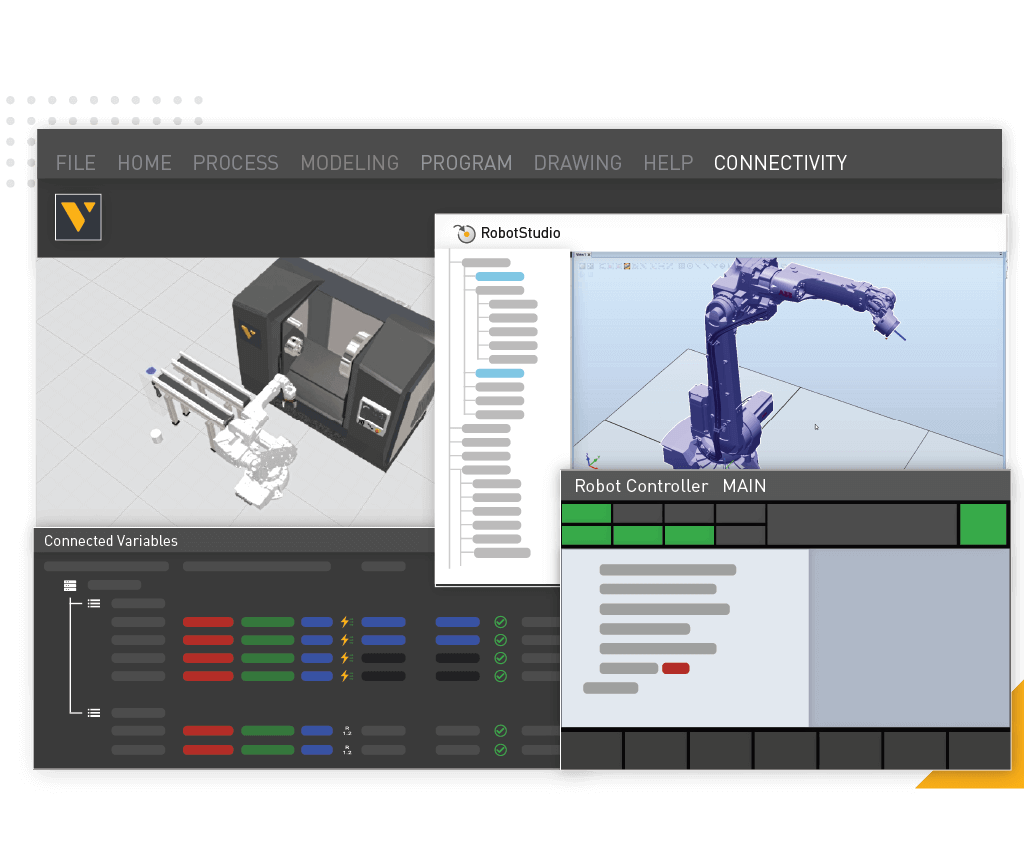 ---
Interaction and VR
Interact with your simulations in Virtual Reality. Enhance collaboration with project stakeholders through immersive presentations and training materials, boosting your credibility. Plan your costs and eliminate risks before the physical installation, resulting in both cost savings and risk mitigation.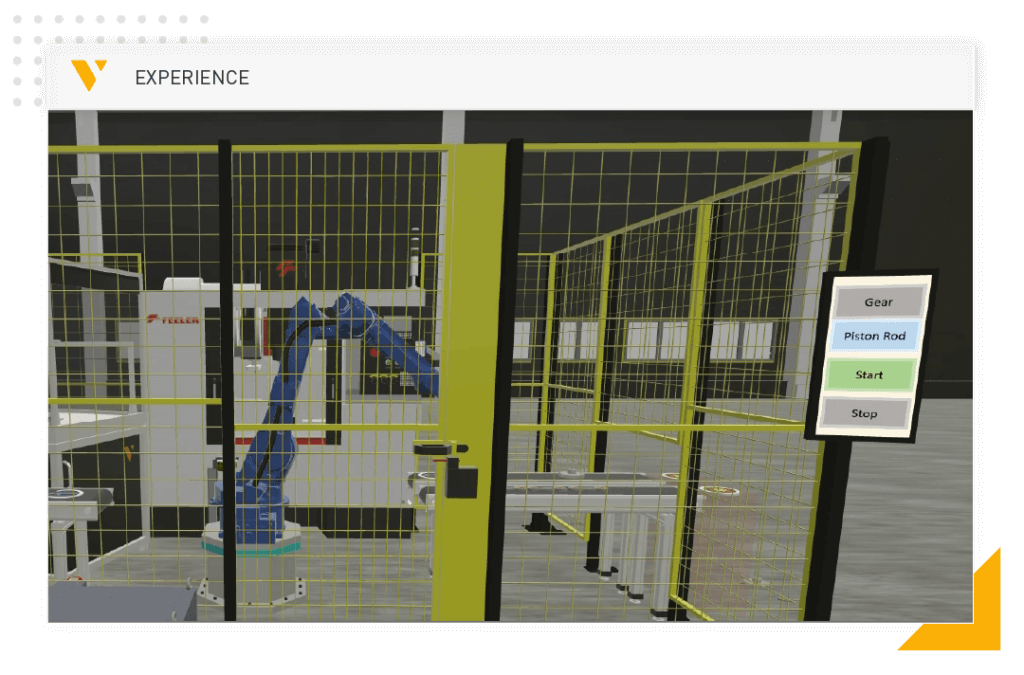 ---
Advanced Robot Programming
Program your robots with detailed kinematics quickly and visualize them in simulation for various practical applications such as welding, sealing, cutting, painting, material handling, and more.
Geometric CAD data for robot path
Easily distinguish the properties of imported CAD files. Our 3D geometry engine analyzes any imported CAD model and provides well-structured data for geometry surfaces, curves, and curve loops. Utilize the topology API to enhance your own robot path planning and teaching tools benefiting from this feature.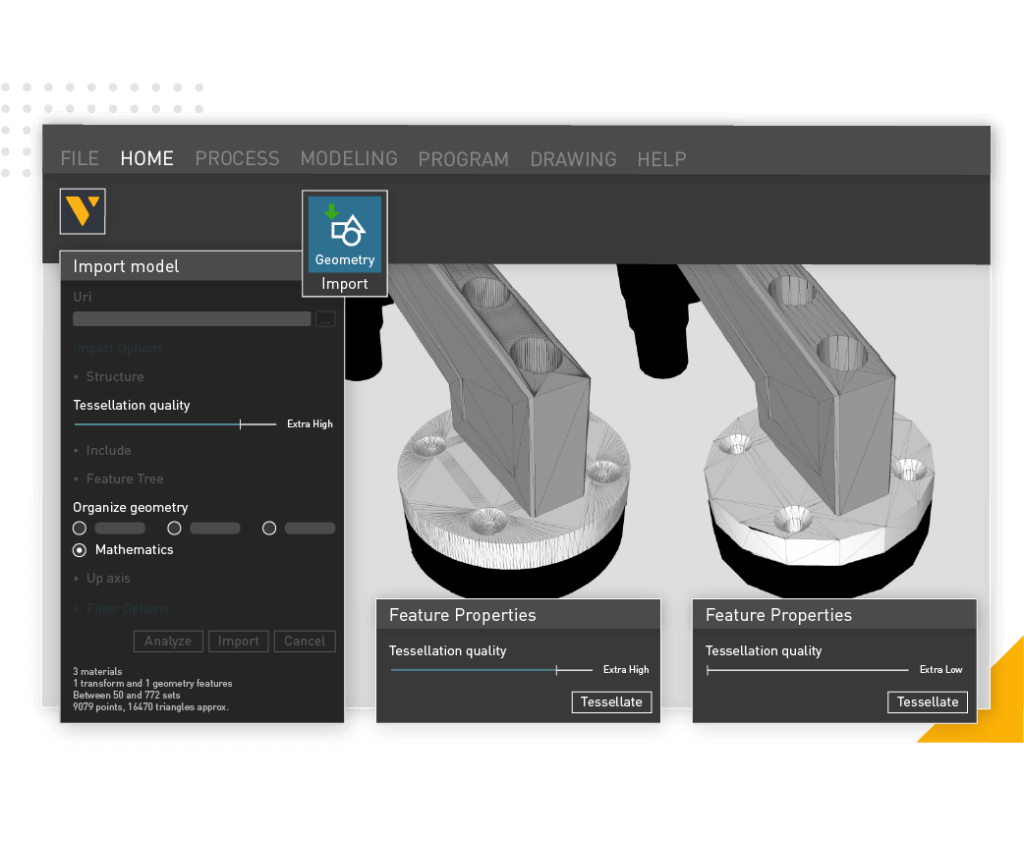 ---
Path Expressions
Quickly teach and simulate position paths with robots. Edge and curve selection tools assist you in selecting and editing robot paths with practical applications for tasks such as welding, machine maintenance, painting, water jet cutting, sealing, and cutting.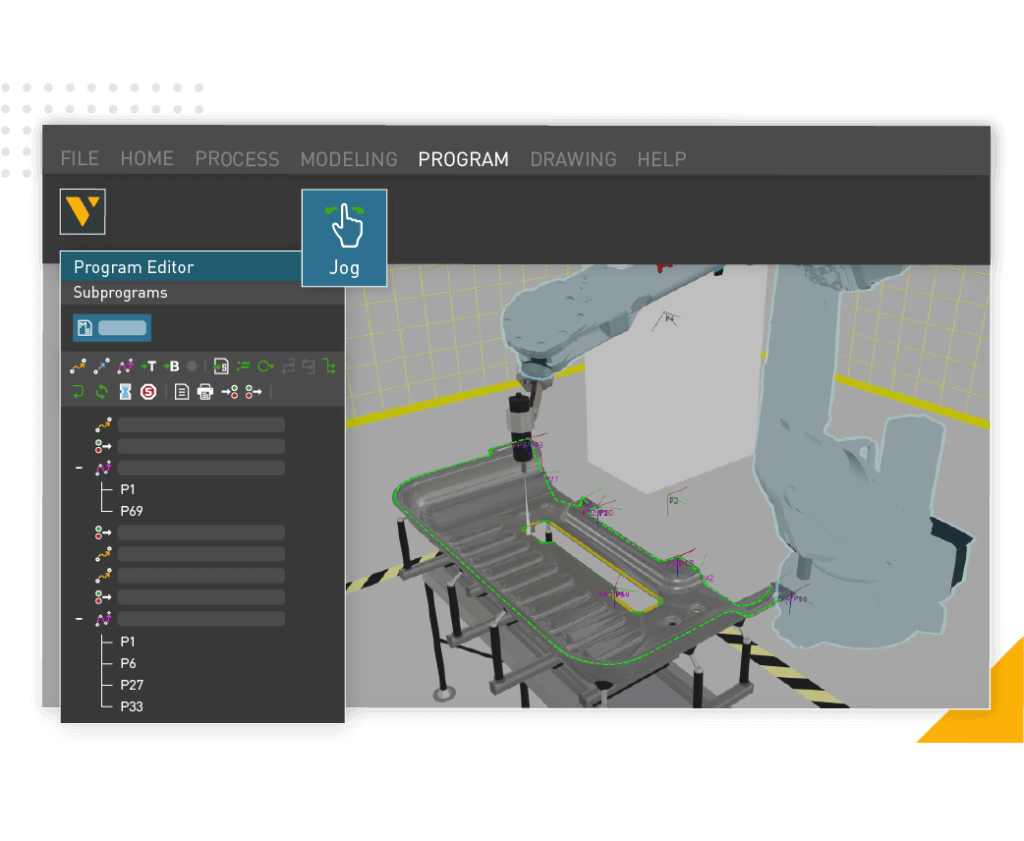 ---
Visualizing Painting Process
You can visualize the surface painting process and measure paint thickness, thereby reducing the robot's learning time and improving the robot's motion planning.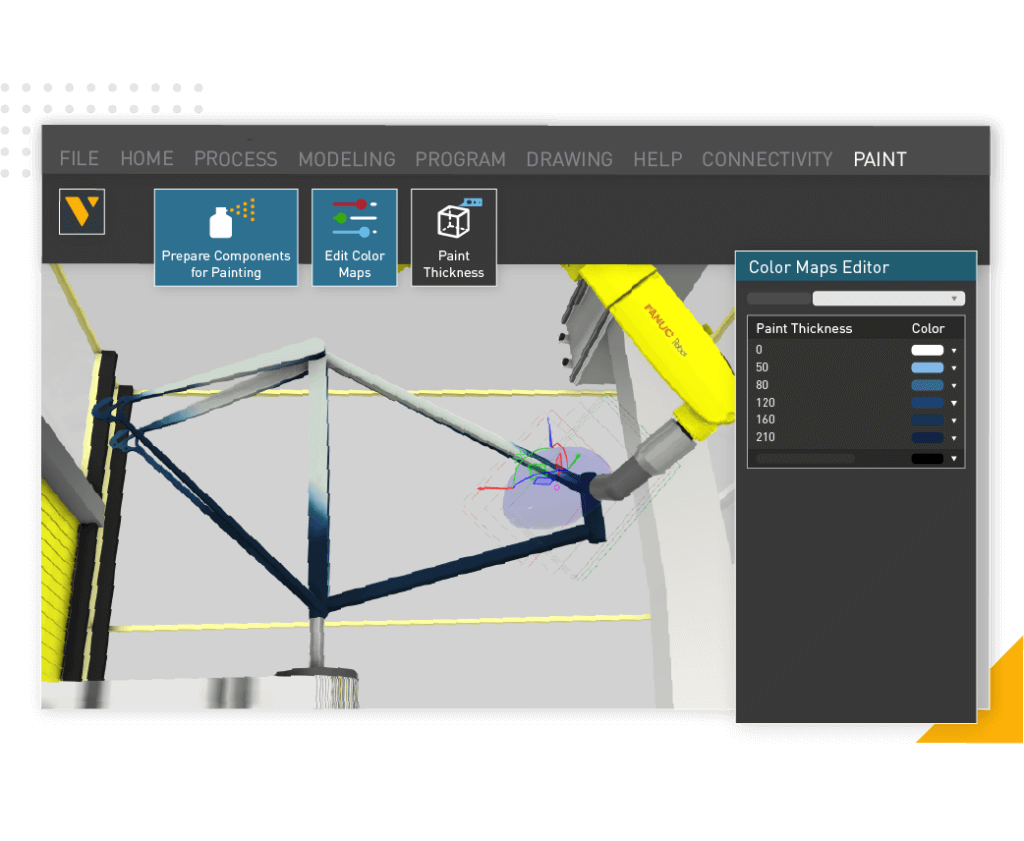 ---
Curve Teaching Tool
Plan robot paths more quickly using the Curve Teaching Tool. This feature automates robot path planning by analyzing object geometries, making path predictions, and suggesting robot paths.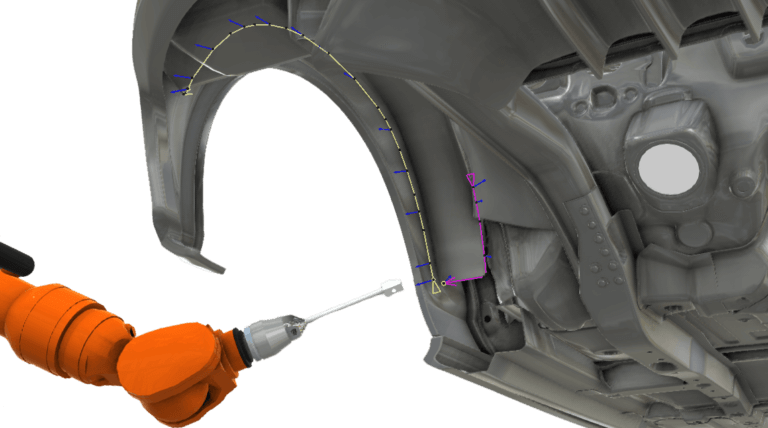 ---
UR and Stäubli VRC Connection
The Universal Robot Connection Plugin allows you to connect to a Universal Robot controller and operate a simulated robot with realistic movements. The Stäubli Robot Connection Plugin supports the creation/editing of robot program positions and their execution with a Stäubli CS8 and CS9 controller to verify program execution and cycle times.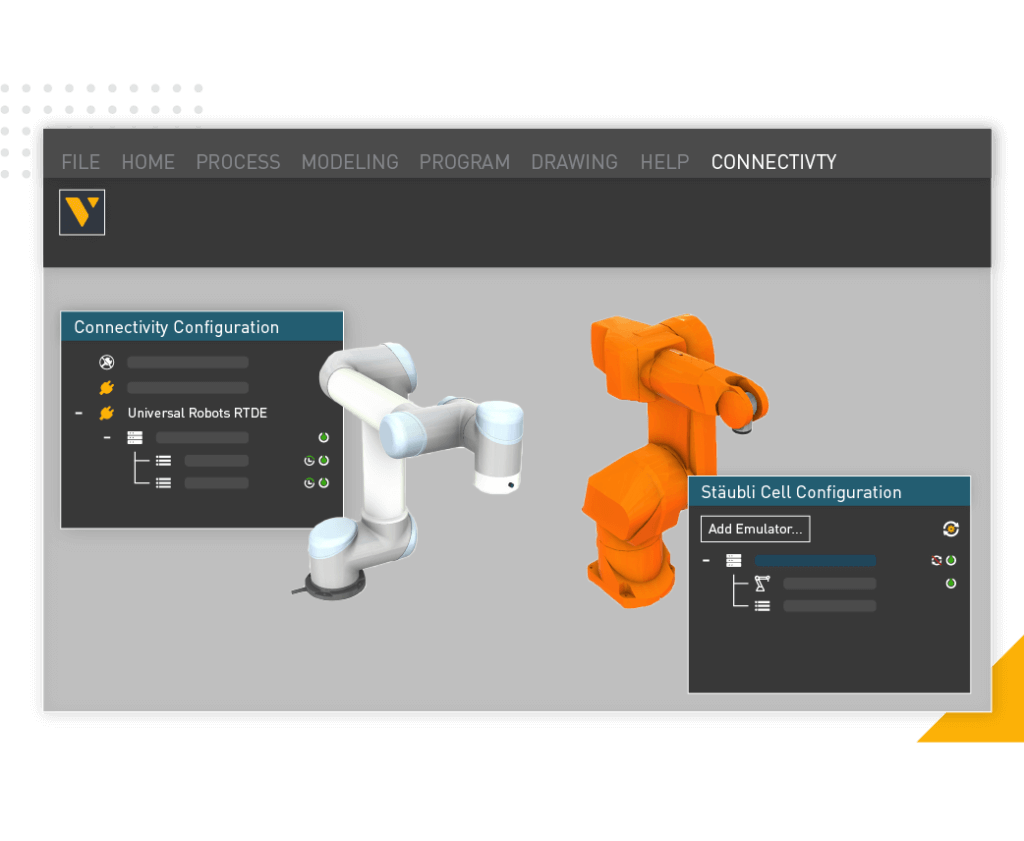 ---
Find the product you need!
With Visual Components, you can rapidly design and present your production solutions, or choose to have a platform that enhances your offline programming applications. Explore our 3D simulation family to find the solution that suits your needs.